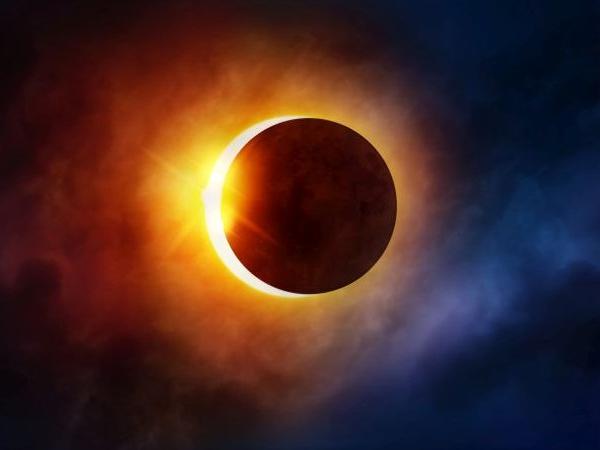 The first solar eclipse of this year will be occurring tomorrow where its greatest time will occur with the time of conjunction of the new crescent of Hijri month 'Jamadal Awwal 1440 H', Qatar Calendar House (QCH) announced yesterday.
The eclipse will be appearing as a partial solar eclipse where the moon will hide approximately 71.5 percent of full solar disk at the greatest of a first partial solar eclipse, Dr Beshir Marzouk, astronomer expert at QCH, said.
Generally, the solar eclipses occur when the moon passes between the Sun and the Earth so that the Sun is fully or partially covered.
This can only happen before a new Moon phase; when the Sun and Moon are in conjunction as seen from the Earth. The moon blocks the light of the sun and a shadow of the moon is cast over the earth's surface.
Dr Beshir Marzouk added: "Partial solar eclipse will be seen from northeast Asia, Japan, Pacific Ocean, Russia, Magnolia, parts of USA. While partial solar eclipse will not be seen from Qatar, countries of GCC and all countries of Arabic area. But they can follow up solar eclipse through a live broadcast from Nasa website or through Nasa's channel on YouTube."
The first partial solar eclipse this year will start at 2:34 am local time, and the greatest of partial solar eclipse will be at 4:41 am local time, while it will end at 6:49 am. The duration of all solar eclipse phases will be four hours and fifteen minutes from start till end of the partial solar eclipse.
Dr Beshir Marzouk mentioned that three solar eclipses and two lunar eclipses will occur this year. Moreover, the transit of Mercury will be occurring in November 2019.
Source: https://www.thepeninsulaqatar.com/article/05/01/2019/World-to-witness-first-solar-eclipse-of-the-year-tomorrow